The Department of Composing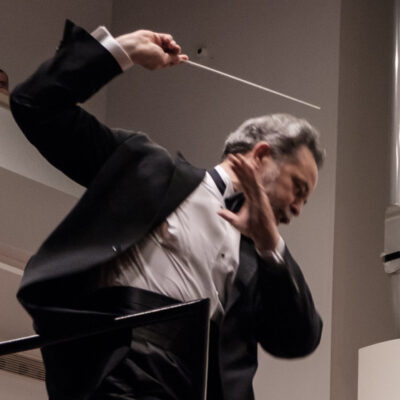 The Department of Composing features Poznań composers whose works have been highly appreciated at home and abroad. Their artistic and academic activities are aimed at training composers-to-be. The staff constantly improve their qualifications and teaching methods, exchange artistic and teaching experience with other schools and artistic milieux, and perform academic research on broadly understood composing technique. The Department is responsible for the following subjects taught in all faculties of the Academy: Composing, Harmony, Harmony Classes, Counterpoint, Instrumentation, Instrument Studies, Contemporary Composing Techniques, and Electronic Music.  
The Department organizes such events as:
Composers' concerts

 

to present the latest works of the Department staff (at least twice a year)
The International Forum of Composers to exchange experience of the contemporary musical language among composers from Poland and abroad (eight editions so far)

 

Student composers' concerts
Open lectures named Ex Cathedra featuring invited speakers from Poland and abroad
Occasional composers' concerts of national and international reputation.
The Department also constitutes a centre for promoting new music, contributes to organizing the Internationa Festival of Contemporary Music "Poznań Musical Spring", and collaborates with the Polish Composers' Union. Our composers' works have been recorded and published by the Paderewski Academy of Music Press.