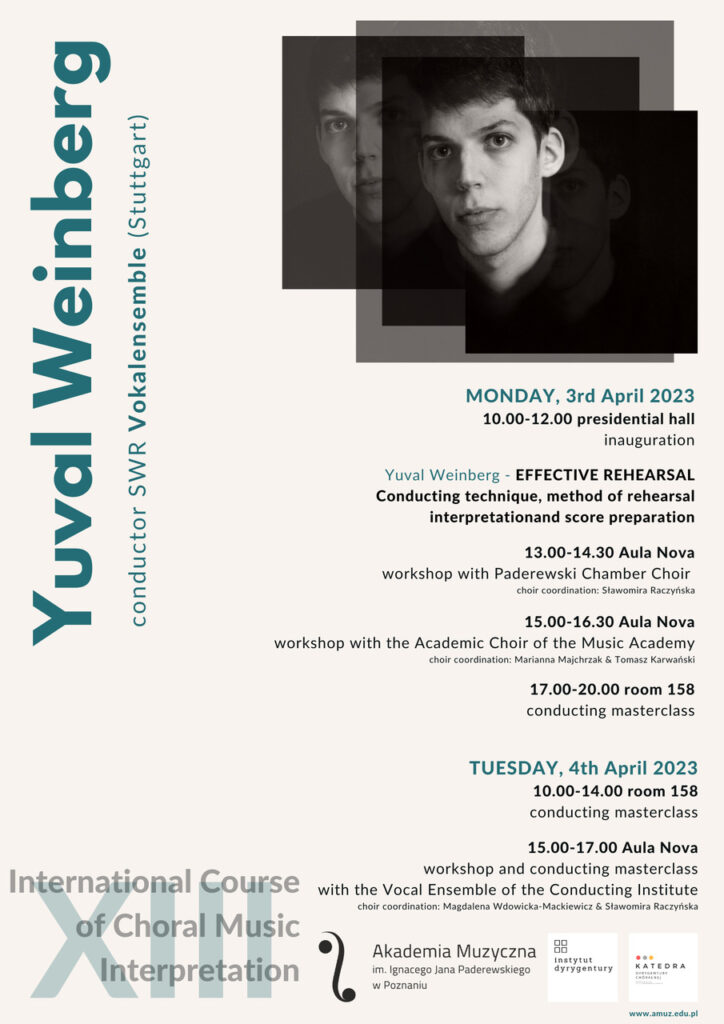 04.04.2023, 10:00
-

Akademia Muzyczna im. I. J. Paderewskiego w Poznaniu,

Aula Nova,

Sala Prezydencka
13th International Course of Choral Music Interpretation, 3-4.04.2023/day 2nd
Kurs
Wykład
Akademia Muzyczna im. I. J. Paderewskiego w Poznaniu
Aula Nova
Sala Prezydencka

On Monday, April 3rd, 2023 at 10.00 am in the Presidential Hall, as part of the Course, a special guest, Yuval Weinberg, will give a lecture entitled:
Effective rehearsal. Conducting technique, method of rehearsal, interpretation and score preparation.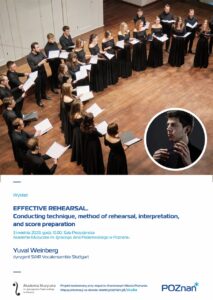 The project is implemented with the financial support of the City of Poznań.
Free entrance.
---
Organized by the Institute of Conducting, Department of Choral Conducting.